BryceTakes
#227-262 : August 14, 2005 - Present
---
If you would like to receive BryceTakes by e-mail




send an e-mail with "subscribe" in the subject line by


clicking here

SnapBacks
(feedback)
are posted alongside original images

To see blow-up click on image
---
---
---
---
---
---
---
---
---
---
---
---
---
---
---
CROQUET
It was my desire to always play a perfect game of croquet.
It was my desire to be the mallet striking the ball
of my soul through the wickets of life.
It was my desire to need only one turn
to finish the entire course.
It was my desire to play the angles of approach,
so I would always be in front of the next wicket.
It was my desire to know every spot of dry grass,
so I would never roll too far.
It was my desire to know every patch in need of mowing,
so I would not be slowed down.
It was my desire to know the exact edge of the rough,
so I would remain within proper bounds.
It was my desire to never miss striking my
opponent's ball, so I would always have another turn.
It was my desire to drive my opponent's ball
to positions that would further my own progress.
It was my desire to send my opponent's ball flying
whenever it became a threat to my own advance.
It was my desire to never miss what I was aiming at.
It was my desire to always be in perfect alignment.
O divine presence,
Purge from me the need for human perfection.
Take from me my striving for flawlessness.
Become for me a jeweler who possesses an uncut stone.
Let me be a gem that flow like water.
Let no facet be the same as any other.
Let no face become rigid or set.
Let no symmetry establish a predictable pattern.
Let the light shine brightly in every aspect of my being.
Let me turn over to you the hammer and chisel.
Let me relinquish the polishing cloth.
O divine presence, be in me the source of life.
Be in me the refiner of my soul.
Be in me a craftsperson who cuts,
abrades and polishes.
Set me down somewhere in the tiara of life.
Place me wherever you will in the crown of your glory.
Amen.
[SnapBack from John Dunne-Brady]
---
---
---
---
---
[Back to It]

The school year begins
and a new tribe of freshmen
put on their war paint
---
[Air Sign]

When a rainbow bridge
arches over the waters
we lift up our eyes
---
[Pig Wrestling]

Trying to grasp it
a fleeting image from dreams
the moment of truth
---
---
[Riverside Display]

Cardinal flowers
make brilliant daubs of scarlet
by the dark waters
---
---
---
[Downtown Bath]

The hum of the yard
and bustle of the highway
echo in empty streets
---
[Caught in the Headlights]

An apparition
appears in the road ahead
wavers and is gone
"But something is amiss or out of place
When mice with wings can wear a human face."
-Theodore Roethke
[Snapback from Carter Ruff]
---
[Hide and Seek]

A rank green lushness
erupts into the warm air
obscuring the path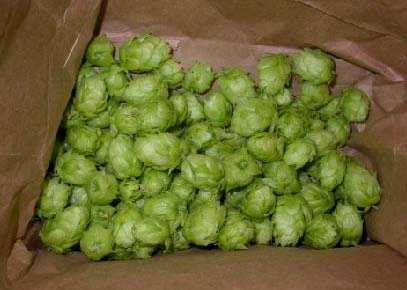 First year's hop harvest
Sticky, spiny bracht in palm
Once dried, flavor ale.
[Snapback from Carter Ruff]
---
---
[Morning Rush]

The absurdity
of filling our lives with haste--
oops I gotta go
---
---
---
[Idle Passages]

In summer stillness
high clouds filligree the sky
the bay fills with light
---
[On Witch Spring Hill]

There are ospreys perched
atop the power pylons
where the cars rush by
---
[Wind against Tide]

Hot southerly wind
huffing up the Kennebec
makes waves on the ebb
---
---