Final Take
---
There will be a Celebration at Bowdoinham Town Hall
Saturday, December 17th at 1:00 pm

Potluck, wear bright clothing, bring any Bryce sculptures or artwork you own
and stories to share.
---
Bryce Leigh Muir
1946-2005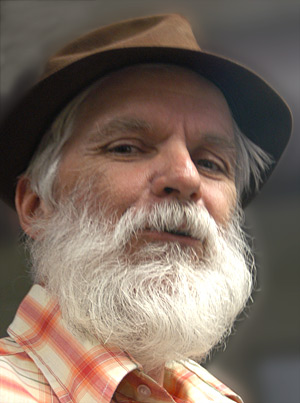 Bryce Leigh Muir of Bowdoinham died on December 14, 2005. He drowned after
falling through the ice while skating on the Cathance River.
---
---------------
BRYCE LEIGH MUIR
Bryce was born in Hartford, Connecticut, on July 23, 1946, to Ross Lyle Muir
and Pamela Cooper Muir. He grew up in East Patterson and Glen Rock, New
Jersey and spent his summers in Owl's Head, Maine. Bryce graduated from
Phillips Andover in Massachusetts, class of 1964, and later completed
coursework at Beloit College and New York University. At age eighteen, he
was employed as a financial reporter with the New York Journal-American.
Bryce served as a Radioman, Petty Officer 3rd Class with the US Navy from
1967-71 in Argentia, Newfoundland, and Norfolk, Virginia.
On May 20, 1969, Bryce married Margaret Ramsey Rosten on a terrace in
Manhattan, New York City.
They resided in Providence, Rhode Island where Peggy attended graduate
school at Brown University. He earned the nickname "Bryce the Toymaker"
while selling wooden toys and whimsical pieces of his own craftsmanship on
local street corners.
Soon they moved to Iles-de-la-Madeleine, Quebec, where Bryce worked as a
fisherman to support his art and writing while Peggy did anthropological
fieldwork. In 1974 they moved to Newfoundland, Canada where Bryce continued
making toys, now also for his new son, Seth Leo Muir. While in Canada his
articles appeared in Whole Earth magazine and The New York Times.
Bryce moved his family to Maine in 1977, spending seven years in Jonesport
writing and fishing before settling in Bowdoinham for the last 21 years.
Bryce was deeply involved in Maine's art community. He showed his art at
the Maine Festival for fifteen years. Bryce also wrote for Maine Fisherman,
edited the Union of Maine Visual Artists newsletter, and reviewed art for
the Maine Times. His life and work were featured on public television's
"Made in Maine" and in Down East magazine. He opened Gallery Muir in Bath
which celebrated his work and the work of local artists in 2004-5. He is
now represented by Harbor Square Gallery in Rockland.
Bryce was a prolific artist specializing in animated wooden portraits,
mythic sculptures, local paintings, and thematic lawn ornaments like his
recent Alice in Wonderland croquet set. He published two books: Local Myths
and Lawn Wars. Bryce was an avid outdoorsman and music lover who built his
own wooden sailboat and played in the local "Blues Buzzards" band.
He is survived by his wife of 36 years, Peggy Rosten Muir, his son Seth Leo
Muir, two brothers, Ross Lyle Muir and Ian Hunter Muir, a sister, Peggy
Glass Morin (daughter of Pamela Cooper Glass and Bill Glass,) a stepmother,
Carolyn Muir, and an uncle, Bryce George Muir. He will be greatly missed by
a wealth of wonderful friends.
In Bryce's honor we ask that each of you do something for a local artist.

Muir Family(207) 666 3426
Seth Muir (son) (530) 545 1573, sethmuir@hotmail.com
-------------------------------
Press Coverage
12/16/05 - The Times Record, Brunswick, ME - "Muir's words and art live on"
12/16/05 - The Times Record, Brunswick, ME - "Adieu, Bryce Muir"
12/15/05 - Portland-Press Herald, Portland, ME - "Sculptor who drowned remembered as Magical"
12/15/05 - The Times Record, Burnswick, ME - "Search resumes today for missing skater"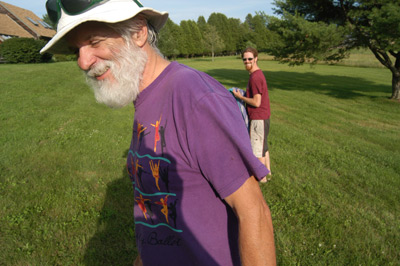 ---