BryceTakes
Timely images from Bryce Muir
---
If you would like to receive BryceTakes by e-mail




send an e-mail with "subscribe" in the subject line by


clicking here

SnapBacks
(feedback)
are posted alongside original images

To see blow-up click on image
---
[Smoked Alewives]

Inside the smoke house
the air is thick and pungent
golden fish hanging
---
[Plowing Time]

At a walking pace
the horses are breaking ground
harnesses creaking
---
[Ancient rituals]

The planting of seeds
putting out the ornaments
the snarl of mowers
---
[Seeking Sunshine]

Unfolding wrinkles
limp red leaves lift themselves up
reaching for the light
---
[Family Feast]

Wild dogs of the sea
are gorging in the baitfish
without sentiment





Other pieces in the

Spirit Procession

show
---
[Cast Aside]

The long lost bracelet
still displays a sentiment
that the trees ignore
---
[Impatient Gardener]

How long must he wait
for the fickle sun to shine
so the seeds can sprout
---
[New Clothes]

The pale green willows
light up along the shoreline
below the dark pines
---
[Alewives]

Individuals
merged into a migration
driven by the call
---
[Damariscotta Mills]

Rivers of alewives
struggling to climb the falls
and close the circle
---
[Unmoored]

A block of granite
hauled off the river bottom
naked in the air
---
[Dandelions]

Maligned vegetable
dares to make a bold display
against the green lawn
---
[Gone Fishing]

Glimmer in the dark
an excited tugging line
the bent rod arcs up
---
[Attitude]

The water strider
skitters across turbulence
riding the tension
---
[Security Bubble]

Castles in the air
built high to wall out the world
where the flowers bloom
---
[Old Song]

Only the turtles
would sing about this weather
or maybe the fish
---
[Boy Traces]

At the old campsite
a perforated drum still
resounds with gun shots
---
[Spring Sky]

After the rains pass
fat puffs of cloud ride the wind
play tag with the sun
---
[Morning Mirror]

Still as a statue
the heron is poised to strike
at his reflection
---
[Toad Afloat]

A square-toed frigate
built of local pine on oak
she has to swell tight
---
[High Water Marks]

Flood tide rushing in
filling up the least guzzle
pull up your high boots
---
[Old Leaves]

The beeches still cling
onto last year's memories
until new buds burst
---
[The Weight]

The dancer carries
the burden weighing us down
leaving us lightened
---
[Half Empty]

Tom called her the sieve
couldn't make her stop leaking
now she's tight -- and full
---
[Second Round]

A week-long downpour
roars down the river valleys
spills over the falls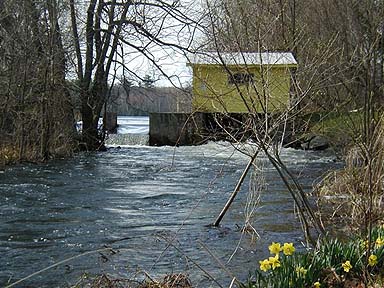 "Busting at the Seams"
[China Lake]
SnapBack from Bob Turner
---
---
[Toad is Ready]

Old fashioned boat oil
pine tar, linseed oil, and turps
the smell of spring time
Once upon a time
In a nearby land
In the little town
of Bowdoinham
Painters and singers
Dancers too
Would float on the Toad
'Neath the sky so blue

Its been a while
since the Toad set sails
with artists and snacks
packed to gunwales

But its spring again
and hope does boom
that we might get
to go yarting soon.
[FlashBack from Sara Nics]
---
[Conversations Missed]

Woods full of birdsong
and a pattering of rain
the old man can't hear
---
[After Rain]

It happens so fast
buds and birds and bees and blooms
and the world goes green

---
[Southeaster]

Wind off the water
still raw but full of promise
with rain on her breath
---
[Annual Installation]

Jimmy's dock is in
the boating season begins
soon the floating life
---
[Good Soaking]

Rumbling thunder
brings the first downpour of spring
daffs come out to dance
---
[Annual Migration]

The perch are running
Cambodians come to town
with poles and buckets
---
[Spring Cleaning]

Shake out the old dust
throw the windows open wide
let the sunshine in
---
[Flip Sides]

While the eagles soar
rising above the landscape
crows are complaining
---
[Wakeup Call]

Shake off winter's sleep
it's time for the bears in us
to step out and dance
---
[Flora Returns]

Flowers come bursting
out of the half-frozen earth
reaching for the sun

Flora Returns

[360 degree view]
---
[Eel Futures]

When the moon goes dark
and the spring tide is in flood
elvers climb the falls
---
---
[Gear Heads]

On the first warm day
the motorcycles come out
and roar up the roads
---
[Spring Freshet]

Rivers running high
carrying off all the ruck
throw in winter's blah
---
[Brothers]

Once there was a time
when young boys wore sailor suits
and the world was new
---
[Down Country]

Soon as the ice goes
the ospreys reclaim their nests
talons full of truck
---
[Night Moves]

Eyes in the headlights
a sudden screeching of brakes
shadows cross over
---
---
[Intrepid Flowers]

First into the light
the crocus petals spread wide
beckoning for bees
---
[New Songs]

Hard case chicadees
are sipping on maple sap
and making music
---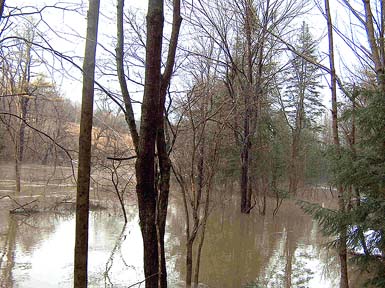 Sheepscot Spring
SnapBack from Theta Torbert
---
[Ice Out]

High water rising
the frozen highways unknit
and rush down the tide
---
[Seal Hunt]

Hard necessity
confronts us on the spring ice
and blood on our hands
---
#100
Friday, April 1, 2005

[April Fool]

Treading on thin ice
the trickster may trick himself
but gets the last laugh

SnapBack from Mary Bloom
---
[Letting Go]

The bay's white expanse
is broken by blue water
out beyond the point
---
[Sap Collecting]

The horses' breath hangs
on the frosty morning air
in the sugarbush
---
[Flood Watch]

Heavy rain pounds down
washing the old snow away
(yellow rubber boots)


Rain Mask
---
[First Gestures]

Indominable
the rude force of springtime
daffs fingering up
And this is yes
And this is hope
And this is yes
And this is faith
And this is yes
And this is courage
And this is yes
And this is yes
And this is growing
And this is yes
And this is opening
And this is yes
And this is reaching
And this is yes
And this is yes
And this is receiving
And this is yes
And this is giving
And this is yes
And this is Beauty
And this is yes
And this is now
And this is now
And this is now
And this is yes
[SnapBack from Sara Nics]
---
[Spring Promises]

A flock of blackbirds
shouting cordialities
in the naked tree
---
[Cat Scan]

Lying on my back
staring at the ceiling lights
wondering on fate
---
[Arthur Murray]

When the snow is old
go out animal dancing
do the turkey trot
---
[Uncoiling]

As the frost comes out
every muscle wants to stretch
shrugging off winter
---
[Trash Bandit]

Raccoon rattling
in the trash cans at midnight
out making his rounds


[360 degree view]
---
[Be Jammin']

Our isolations
dissolve in the collective
blues band in the groove
---
[Equinox]

A maple twig weeps
where they skidded out the pines
the light is rising
---
[Fast Skiing]

Just about perfect
rotten snow on river ice
cool wind dries the sweat
---
[Snow Fleas]

Springtails wriggling
on rotten snow in the woods
dancing for the sun
---
[Sap Rising]

Warm days and cold nights
perfect sugaring weather
except for the slush
---
[Old Tale]

My great-grandfather
for wearing of the orange
had to leave Clonmel
---
[Childsplay]

Life tends to snowball
rolling us up in rigmarole
we forget to play
---
[It Burns]

The need to create
a spark smouldering in straw
you must blow on it

[Photo by Peggy Muir circa 1980]
---
[Animal Enthusiasm]

The old dog's still game
eager to get out and roam
but she staggers home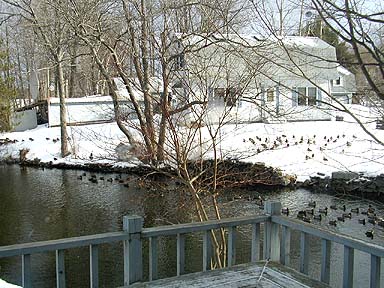 [SnapBack from Bob Turner]
---
[Saturday Snow]

Fat wet flakes drape down
covering the world with slow
just the plows are out
---
[Big Tides]

New moon - another storm
as weather follows the tide
the blues rise and fall
---
[Openings]

Winter light on snow
the dazzle enters our eyes
and opens a door
---
[Hearth & Home]

Bitterly cold out
we bundle up in layers
the cookstove's roaring
---
[Morning Melody]

Snowblower next door
snarls us into consciousness
the wind is hooting

So Mike Mulligan
City Hall Gone From Above
In the Hole He Dug
[Snapback from Hank Ogilby]
---
[Boundaries]

Out along the bounds
that turn landscape into manscape
the line trees grow tall
---
[Pas de Duex Redux]

Circled by eagles
conspiring together
to twine our spirits
---
[Pas de Duex]

The urge to create
lifts us to whirling heights
sets us down dizzy

[Drawn from a Paul Taylor Dance Company video]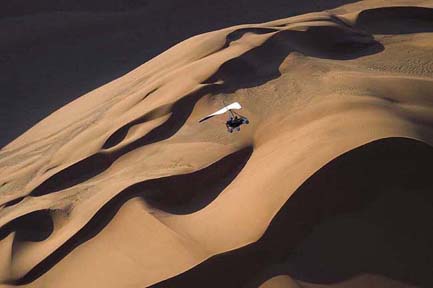 Namibia
---
[Stinson's Defunct]

The cannery closed
the cutters shook hands goodbye
where will the gulls go?
---
[Harbor Light]

An abandoned bar
echoes of late night laughter
between antique shops
---
[At the Cafe]

Last night the music
couldn't get into the groove
until sombody listened
---
[Rabbit Sign]

Woods full of hare tracks
criss-crossed hither and thither
foxes must be scarce
---
[Hunkered Down]

March comes roaring in
pluming white and keening wind
we feed the woodstove
---
[Weathervane]

Birds on the belfry
all turned toward the sunset
getting their bearings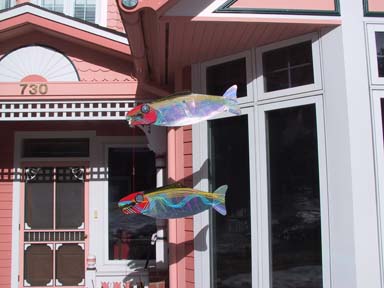 "Weather Fish Pointing The Way To Spring"
[Snapback from Rob Auld]
---
[In the Pines]

An abandoned cabin
surrounded by junk and snow
waiting for new dreams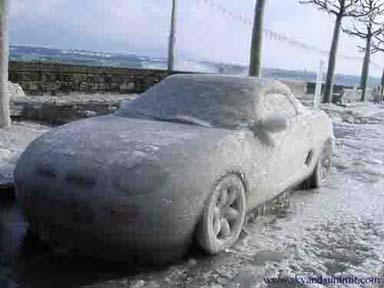 "..here in Sweetzerland, we had a nature ecstasy of Art push.."
[SnapBack from Olivier Aubert]

---
---
[Protected Vector]

A gaggle of geese
crowding the open water
gorging on handouts
Old Dinky Toys
Bring me back to Days Long Past
In the Summer Sun


[SnapBack from John McCullough]
---
---
---
---
[Buried Again]

Wind's gone easterly
the air is full of powder
clutter disappears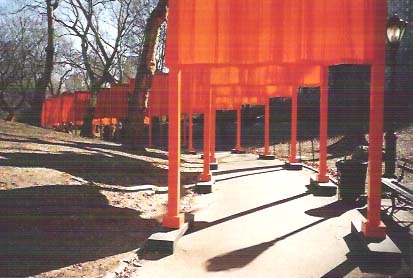 "Gates of Home Depot"
[SnapBack from Maury Englander]
---
[Ice Fishing]

Smell of nicotine
in a tidewater smelt camp
the baited lines twitch
Bryce not takes but gives
visual and verbal gems
shining bits of light
[SnapBack by Don Grinberg]
---
---
[Low Tide]

The ice is rotten
where I walk the river flats
the dog won't follow
---
Coyote sleeps with everyone,
but in the morning he's long gone
and it turns out that he was a she.
Tales grow tall around the fire.
Where there's no truth, no one's a liar.
Whatever mask you wear is who you'll be.
There is a hole in the day
through which we make our getaway -
I make mine every time I'm shook.
I'll tell it all in my new book.
Lyrics by Greg Brown: "My New Book"
[SnapBack from Carter Ruff]
---
---
---
[Valentine's Day]

Sometimes your heart breaks
when a cold wind passes through
but then the sun shines
---
[Shoeing Season]

Laden branches bow low
weighted down by draping snow
we bend beneath winter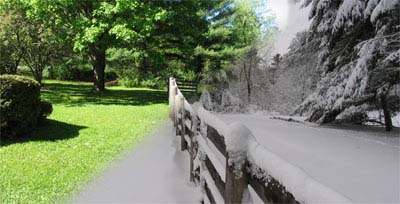 [Snapbacks from Carol Jones]
---
[Snow Day]

Shut in by snowfall
quietness piles up around
haste takes a breather
His message reminds me
that hidden below the sedimentary snow
as some die
other roots, long-dormant, awake

[Snapback by Sarah Nics]
---
---
Indira asks -
Where are you
what has become of you
and what have you got yourself into?
The answers, I realize, are not as interesting as the questions.

[Snapback from Sara Nics]
---
[Caught Dancing]

The toymaker's wife
says his creatures come alive
when he's not looking
---
[Turning Home]

Wind is in my face
now the sun is behind me
the cold embracing
---
---
[Pretty Soggy]

Fat wet snow last night
this morning the world is white
and sticks to your shoes
Winter cold
Tire tracks made by my jeep
Look like a monster truck rally
Getting started was hard in the morning
Pushing one out the garage
A backup jeep for my Montana winter
I get my my own rig started with a battery from the other
Shuttling down the road
Past the deer and out of the chores of the outbuildings
I look for warmth in the my office
Frosty windows
Dead bamboo leaves
Fall into my pack
I clean them out with the throb of the furnace
at home later
the fire is roaring
burning W2 envelopes
keeping the cold out
flames lick the sky
challenging defying
mixing with the cold
my body finally accepting
this state
this life
and the red wine mixing with a presence at the boundary of the big glass window
a great horned owl hoots
the outside pushes in
and finally, at the end of the day,
I find acceptance

[SnapBack from Noah Jackson]
---
---
Yes, it is a desert...a snow desert. But couldn't that be sand? Or
sandstone, for that matter? Is it a moonscape? Perhaps a picture sent
back from a distant planet's moon by a small mechanical wanderer...robotic
ambassador to the universe...sending snapshots home to its meat-creature
family that made it and hurled it at the stars?
[Snapback from Gene Smith]
---
[Mid-Winter]

Hard edged shadows
broken crusts of brittle snow
words about to snap
---
[Memory Loss]

Forgetting the way
lets us find new directions
through the moonlit woods
---
[Head Butting]

Fixated on war
we become our enemies
and so wound ourselves



---
---
[Spinning Wheels]

Slipslide on the drive
loose powder up to the hubs
glare ice underneath
---
[Prompto]

Waiting for oil change
the thrum of intown traffic
scent of lubricants
---
[Snowscape]

A full moon comes out
after the sculpting blizzard
reshapes the shadows
Waiting for winter
To arrive, from the west
Where it left what
It does best, deep and white.

[Snapback from Don Grinberg]

Whitened depth
measured record
falls
to
earth
crystallizing,
Underfoot.

[Snapback from Don Grinberg]
---
[Someone's Home]

One wan yellow light
challenges the cold cosmos
from a far window
---
[White-Out]

Bitterly cold wind
sets the drift snow streaming
across the landscape
---
[No Exit]

Wrong turn at the ramp
angry driver waves his fist
I grin and wave back
Love those soft-shaped little men
Want to slide them in my pocket
Carry them like cornerless companions through the day
The grumpier one would have to lose the sign, though

Maybe they would start a little village there
A commune of sorts
With exotic tribal customs
And exuberant ecstatic dances

No sharp pinching poking edges
Just round organic goodness
Like plums from some grandmother's back-yard

Maybe I could pull them out
Sit them next to my humming CPU
Their wooden selves could remind me that life is moving
Swooping round pulsing and never ever stagnant.
[Snapback from Sara Nics]
---
[Zero Degrees]

Wincing-bright sunlight
stretches a tree's blue shadow
on the crunching snow
---
[Night Snow]

Last night as we slept
a dream of snow covered all
the plowman woke us
---
[First Skate]

The ice is booming
as I lace up my cold skates
I wobble -- then glide
---
[Frost Fog]

Alone in the mist
familiar forms appear
from another realm
---
[January Encounter]

In falling powder
coyote stands silhouette
while his mate lopes off
In the
Yukon
Coyote tried to trick
Gus-the-little-white-West-Highland-terrier
into the woods.

He was so clearly out of his element
no kilts, no bagpipes and too few rats
just too-long winters, the aurora and sled dogs
crafty Coyote now makes a living off the out-of-place house pets.

" Let's play, let's play!"
she said
weaving herself along the edge of the woods
" It'll be fun!"

Brave coyote mother -
daring a trick with two-leggeds nearby.
She can have the damn dog,
I never liked him anyway.
[Snapback from Sara Nics]
---
[Winter Music]

Icicles dripping
under the sun-kissed eaves
patter on the deck
---
[Morning Ski]

Dazzling snow covers
the river ice: eagle jumps!
my heart beats in time
Icy hand breaks through...
Where has middle finger gone?
Gesture loses point.

[Snapback from Gene Smith]

Budding winter hand
palming snow
patient waiting for winter's
end.

[Snapback from Sara Nics]
---
Heat
The heat's gone out.
Last night the furnace decided
This was the time for a vacation.
So now, with a fire in the living room,
I am giving breakfast to my daughter.
The furnace techs are below us in the basement
Cajoling the tired oil burner
Into coming back from early retirement.
As we finish breakfast and I'm wiping
Zoe's oatmeal fingers
She wraps her hand around my thumb,
And the whole world is love and curiosity.
When I lift her down she runs off
To chase an unruly ball
And rub sticks on the furniture for sound.
I pick up her high chair to put it away
And I feel heat from the seat of it -
Her heat, radiating back to me.
My hand stops, hovering in that aura.
It will only last a few seconds in the cold house.
[Snapback from Carter Ruff]
---
I've always wanted
-for the past two years at least-
to press a microphone to the canvas? felt?
wall of the ice house

My imaginations hears popping tabs
-long silences-
broken by rhetorical questions
and the cracking ice

My friends who've
-been there-
tell me it's just men drinking
I'm still curious

[Snapback from Sara Nics]
---
---
---
---
---
---
---
---
---
---
---
---
---
---
---
---
---
---
---
---
| | | |
| --- | --- | --- |
| | | SnapBack by Noah Jackson |
---
---
---
| | | |
| --- | --- | --- |
| | | SnapBack from Noah Jackson |
---
---
Feel free to use the BryceTakes in any fashion, but please include an attribution to Bryce Muir and/or a link to www.brycemuir.com

SnapBack images are the property of the originators, please contact them through Bryce before using.
---